Line Dance and History of Line Dancing
Since the dawn of modern music, people have tried to invent not only specific and rule-driven styles of dances for pair of dancers or groups, but also many forms of casual dances that can be experienced by anyone who is willing to learn few basic moves and join the crowd of dancers who are having fun on the dance floor. One of such dances is line dance, choreographed array of simple repeated dance and step routines practiced all around the world.
How to dance Line Dance
In line dance, dancers of all ages and genders are aligned in a single or multiple rows, facing either single way or toward closest row, and during dance local/traditional routine may require from dancers to switch "wall", which means to switch the direction they are facing toward.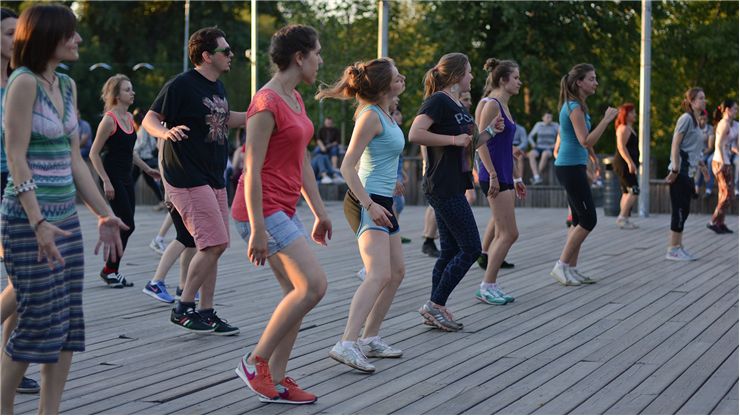 Types of Line Dance
Line dances can be separated into different categories depending on how much walls they use in their dancing sequence (most commonly there are one-wall dances, two-wall dances, and four-wall dances), although dancers can often stop and perform dancing moves while facing half-way between main wall positions.
Popular Line Dances
Most popularly, the line dance is today practiced by the fans of the North American country-western music, but this dance was popular and can be danced today with many other music styles such as rock & roll, Latin music, jazz, rhythm and blues, swing and disco.
History of Line Dancing
The history of line dance starts very recently during the 1950s when the popular "Madison" dance became widespread across the United States, with "San Francisco Stomp" arriving during 1961. Country-western influence arrived during the 1970s with five distinct line dances being used, most famously
"Cowboy Boogie" and "Walkin' Wazi". The popularity of line dances exploded overnight with the arrival of Hollywood musical "Saturday Night Fever" in 1977 which infused line dances with the disco dancing style. Popular dances of the 2nd half of 1970s decade were "Tush Push", "Electric Slide" (danced only to the song "Electric Boogie" from Marcia Griffiths), "L.A. Hustle", "Buss Stop" and "Nutbush" (highly popular US and Australian line dance, danced only to the Tina Turner's song "Nutbush City Limits").
The 1980s saw the rise of line dance routines (several of them created by tweaking previous disco routines) made for the wide variety of country songs. This was mostly fueled by the success of a 1980 film "Urban Cowboy" (starring John Travolta and Debra Winger) that popularized country culture in a way that it was appealing to general audiences.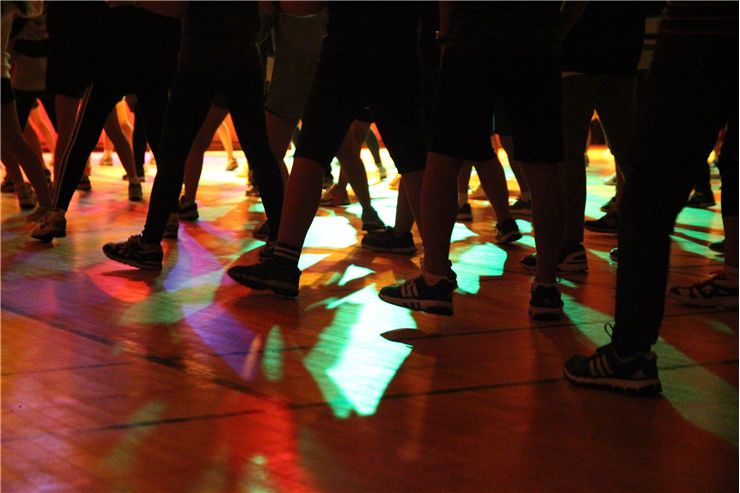 New dances from the early 1990s line dances continued to be made to be danced to numerous country-western songs, and the biggest wave of them came after the release of 1992 hit song "Achy Breaky Heart" by Billy Ray Cyrus which popularized country-western song genre all around the world. Other popular dances from that decade were "Swamp Thang", "5,6,7,8", "Khaki Country", "Crazy Little Thing Called Love", and most famously "Macarena".